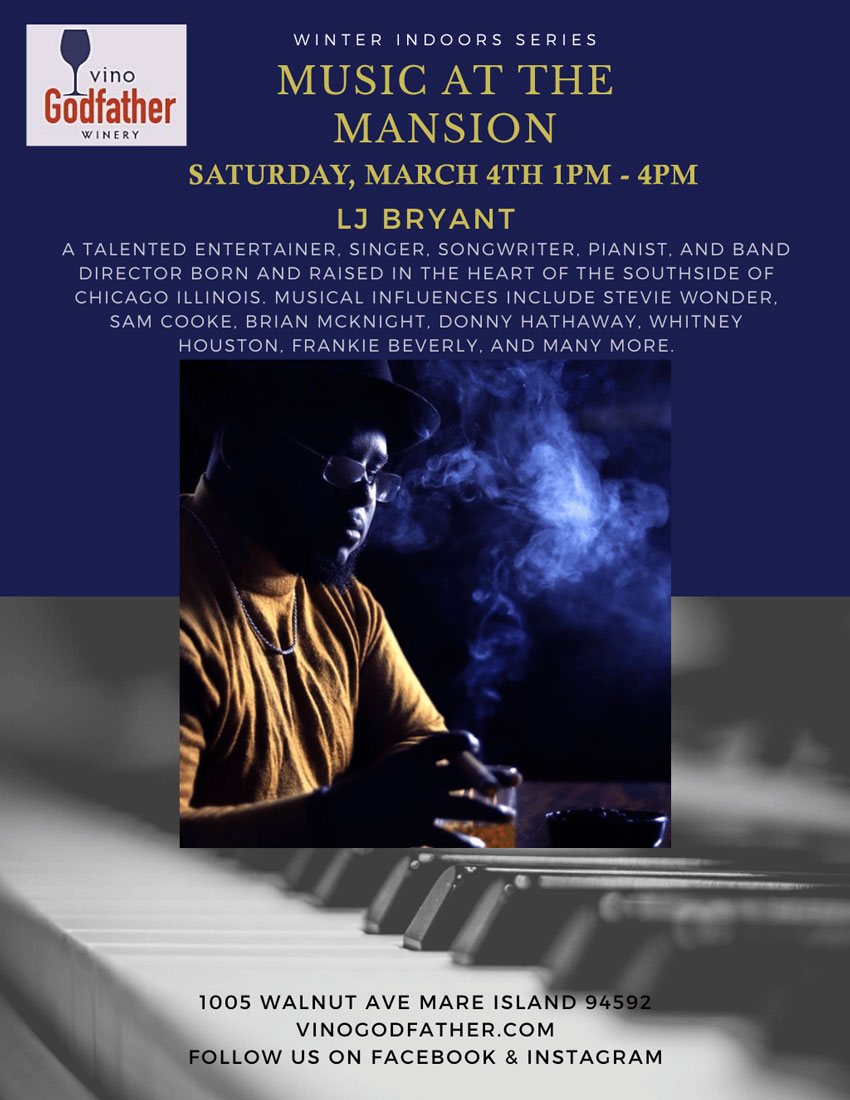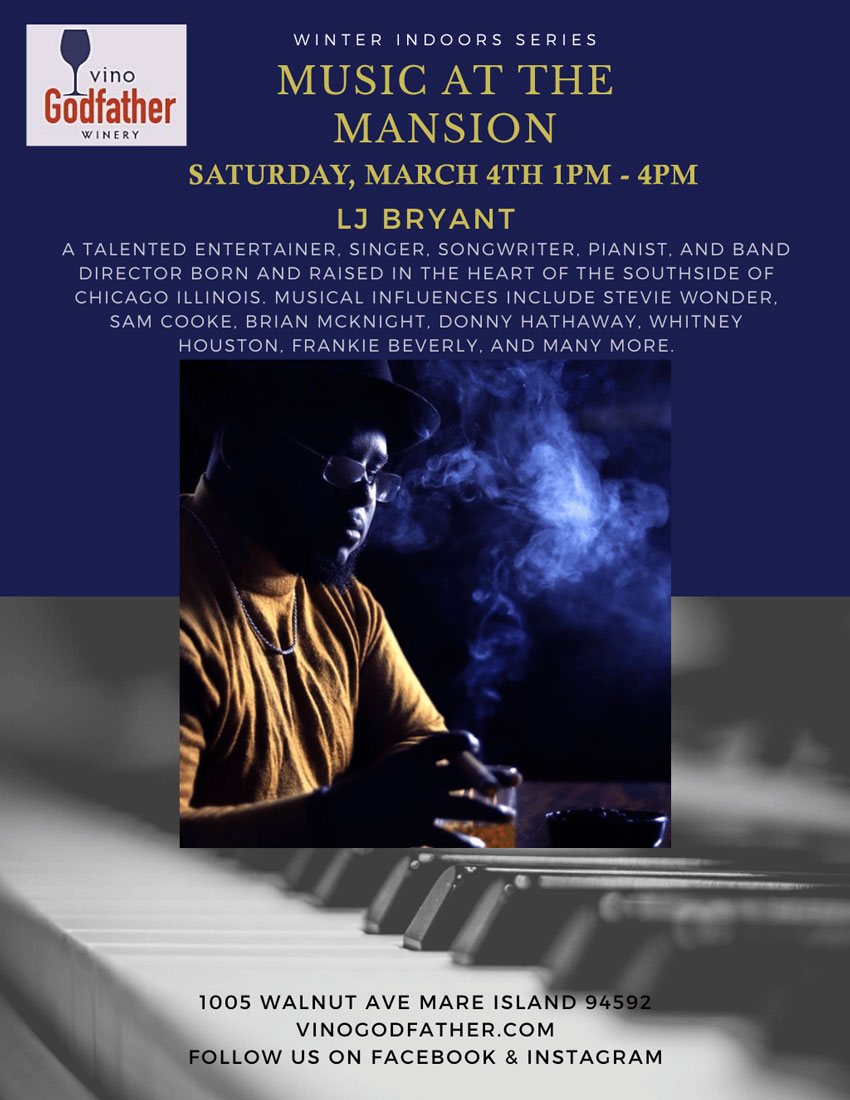 LJ Bryant - Free Event
Music at the Mansion - Indoor Winter Series
1:00 PM - 4:00 PM
Vino Godfather
|
1005 Walnut Ave, Vallejo, CA 94592
Event Organized By:

Vino Godfather
Event Details
LJ Bryant, A talented entertainer, singer, songwriter, pianist, and band director born and raised in the heart of the southside of Chicago Illinois. He feels blessed to be pursuing his dream and being the one kid that has a chance to better his life and the life of others.
He grew up with an old soul and has been singing since he was 4 years of age, showcasing his talents at local churches around the city and as he got older at state highschool competitions, downtown at Millennium Park, and once on WGN News Chicago. He started playing piano at the age of 10 when his Aunt Lisa bought him a $3 keyboard from the Good Will. At age 13 he connected with his cousin Tony out in the Bay Area of California, who flew him out and paid for him to have piano lessons with Motown Legend Henry Delton who completely transformed his piano skills. Henry stated, "He was the best student I've ever taught".
Many of his musical influences include that of Stevie Wonder, Sam Cooke, Brian Mcknight, Donny Hathaway, Whitney Houston, Frankie Beverly, and many more. Lj Bryant now resides in Northern California, where he is the band director and lead vocalist of a band entitled Untrained Melodies. 
TICKETS FOR THIS INDOOR SHOW ARE FREE
GET TO THE WINERY EARLY TO HEAR THIS VERY TALENTED AND SOULFUL ARTIST
Date & Time
Saturday, March 4, 2023
1:00 PM - 4:00 PM
Venue
Vino Godfather
1005 Walnut Ave, Vallejo, CA 94592
Vino Godfather has a great team with over 60 years of combined experience in the wine and hospitality industry. Our mission is to provide fantastic wine and event venue and love sharing it with family and friends.
https://vinogodfather.com