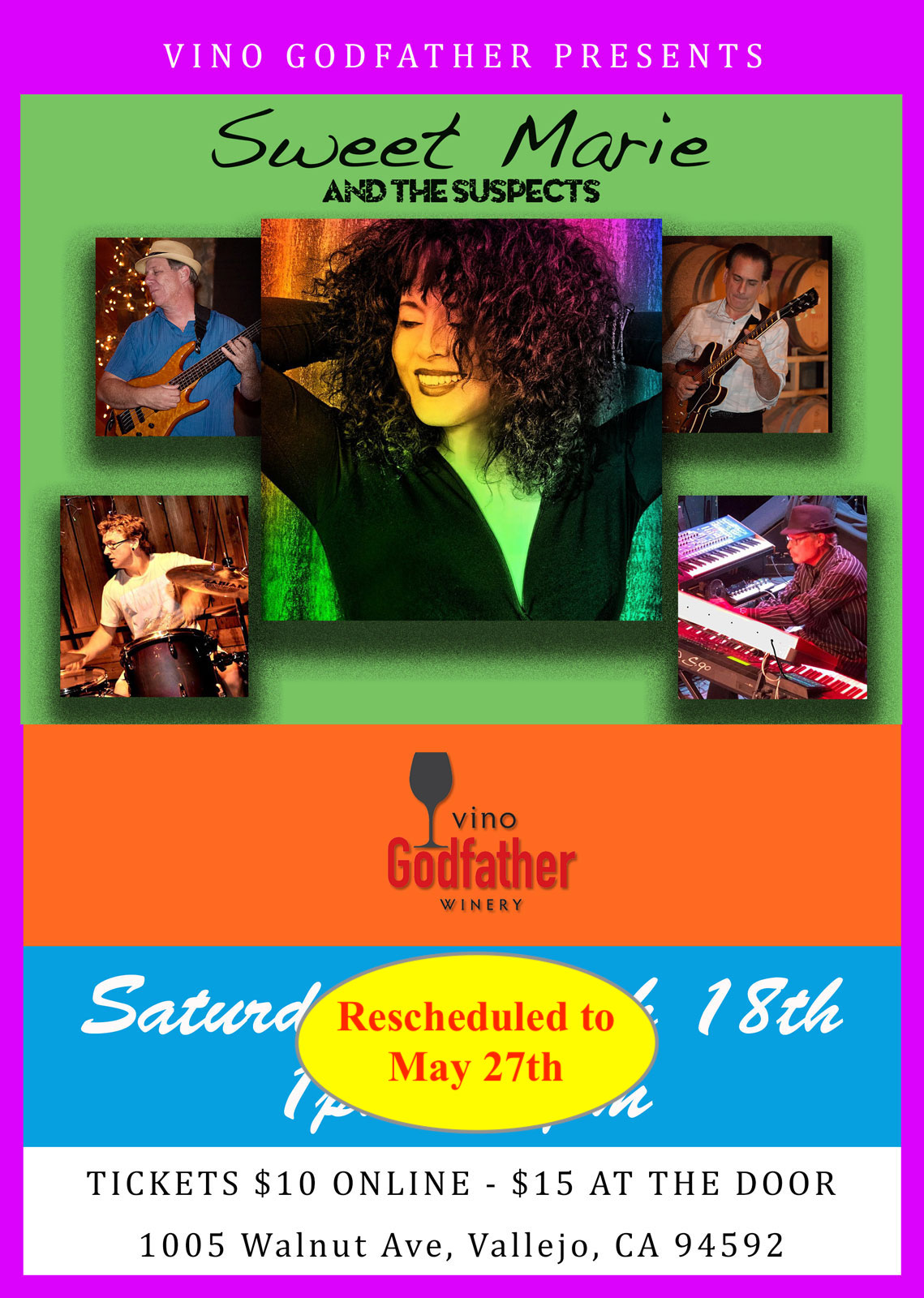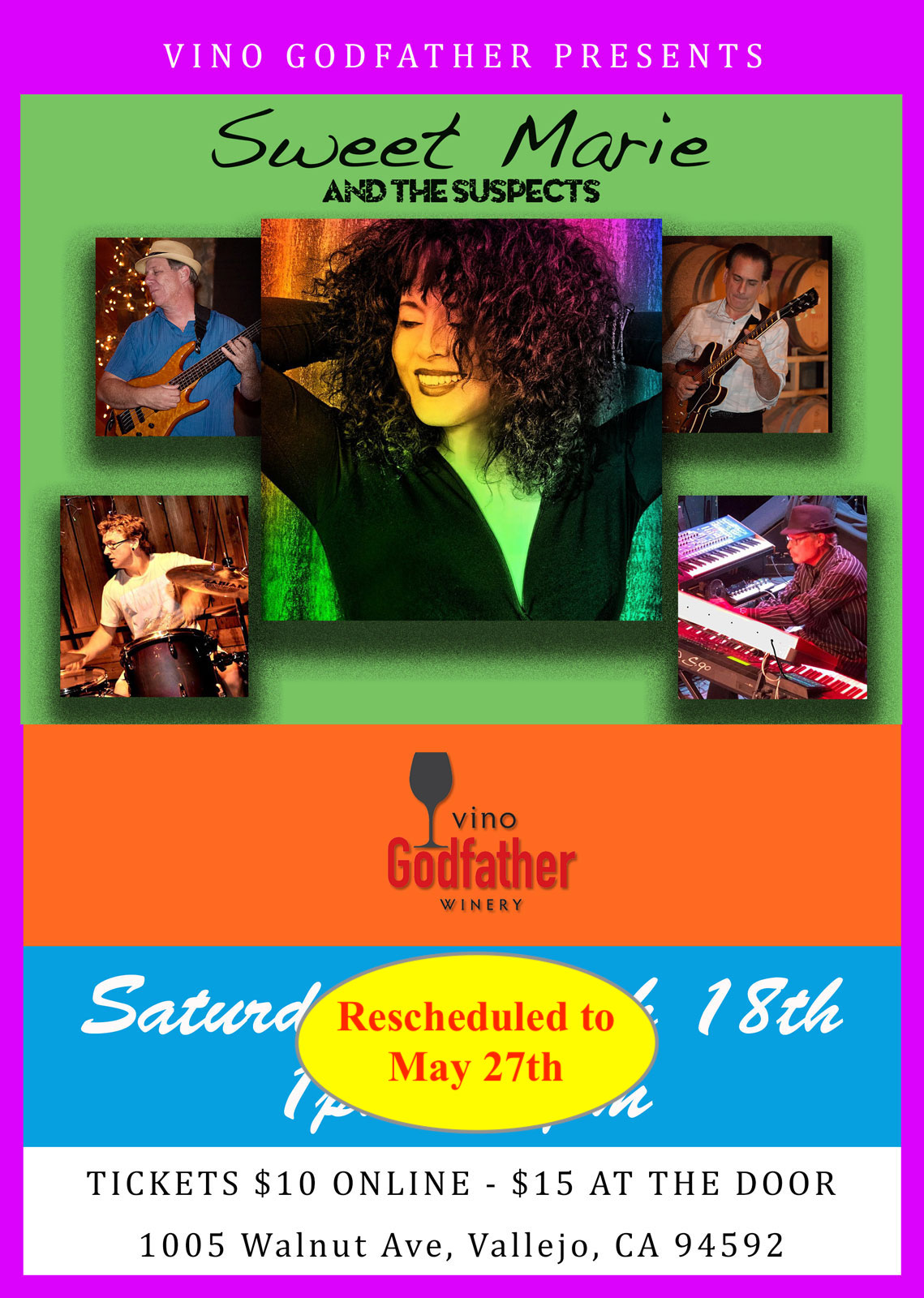 Sweet Marie & The Suspects
Sweet Funky Soul Music
1:00 PM - 4:00 PM
Vino Godfather
|
1005 Walnut Ave, Vallejo, CA 94592
Event Organized By:

Vino Godfather
Event Details
We're excited to announce that Solano County's beloved songstress, Ke Marie Bordeaux, will be teaming up with Jason Stewart and Stacy Starkweather of the Suspects to bring you a one-of-a-kind musical experience.
Get ready to groove to the funky beats, bluesy riffs, and soulful melodies that will fill the air. You'll be transported to a world of pure musical bliss, where you can kick back, relax, and let the music fill your soul.
Vino Godfather be serving up our signature wines from rich reds to crisp whites, something for every palate. So, grab your friends, family, or significant other and come indulge in a dollop of soul with us.
Gaga's Rollin Diner will be cooking up Philly Cheese Steak, Chicken Philly, Rotisserie Chicken, Wings, French Fries and more. 
Minors welcome!  Kids 12 and under are free.
TICKETS ARE $10 IF PURCHASED ONLINE
TICKETS ARE $15 IF PURCHASED AT THE DOOR
A $3 ticket fee applies to tickets bought online, at the door, or over the phone. This helps cover event staff, ticketing, and credit card fees.
Table Reservation (NOT A SHOW TICKET). Reserving a table is an additional charge and comes with a bottle of wine. A table reservation guarantees a table for you and your guests (up to 8 people) and a bottle of wine for your table, but you and your guests must have a GA Event Ticket to enter the event. A Table Reservation Ticket is $95 plus a $5 processing fee.
Date & Time
Saturday, May 27, 2023
1:00 PM - 4:00 PM
Venue
Vino Godfather
1005 Walnut Ave, Vallejo, CA 94592
Vino Godfather has a great team with over 60 years of combined experience in the wine and hospitality industry. Our mission is to provide fantastic wine and event venue and love sharing it with family and friends.
https://vinogodfather.com